By: Robert J. Nahoum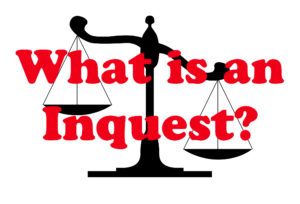 The Problem:
You have been sued by a debt collector and filed an answer in response to the debt collection complaint.  Weeks and months have passed by and now you have received a notice in the mail that says an inquest has been scheduled.  What is an inquest?
The Rules:
Generally speaking, an inquest is a hearing for the purpose of determining the amount of damages due on a claim.  Usually at an inquest, only the plaintiff (the party doing the suing) is present because the defendant (the party be sued) has failed to appear in court.
When a consumer files an answer to a debt collection lawsuit the court schedules a conference.  It often happens that the defendant does not appear at the conference.  When this happens in debt collection cases in the New York Civil Court, an inquest is ordered.
More often than not, the defendant has a pretty good reason for not appearing at the conference; for example being unable to get off from work or not getting notice of the conference in the mail.
In debt collection cases in the New York Civil Court inquests are conducted by "inquest clerk" which means that the judge will not hear the inquest.  Instead, the debt collector will simply submit papers to the court which purports to prove the amount of the debt.
Not long after the inquest, a default judgment will be entered.  With a default judgment in place, a debt collector can easily freeze bank accounts, garnishee wages, seize property and subpoena friends, family and co-workers of the consumer.
What You Should Do:
If you've discovered that an inquest has been ordered or that a default judgment has already been entered, you'll need to quickly make a motion to the court to vacate the default.
If you need help settling or defending a debt collection law suit, stopping harassing debt collectors or suing a debt collector, contact us today to see what we can do for you.  With office located in the Bronx, Brooklyn and Rockland County, the Law Offices of Robert J. Nahoum defends consumers in debt collection cases throughout the Tristate area including New Jersey.
The Law Offices of Robert J. Nahoum, P.C
(845) 232-0202
www.nahoumlaw.com
www.BronxDebtDefense.com
www.BrooklynDebtDefense.com
www.NYDebtDefense.com
www.NJDebtDefense.com