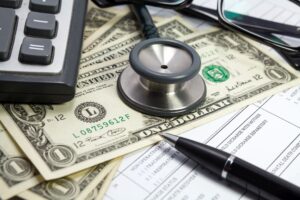 By: Robert J. Nahoum
Our client was recently notified that her bank account had been frozen.  She was stunned to learn that a debt she thought had disappeared had not. In fact, that debt had been converted years earlier to a default judgment, had been collecting interest for years and ballooned from $750 to nearly $3,000.00.
The debt came from a chaotic time in our client's life, her son had been involved in an accident and needed medical attention.  Our client had crappy health insurance and had to go out of network resulting in a $750 medical bill.  Our client could not afford the bill and so she ignored the collection efforts including the lawsuit.
After consulting with us, we reviewed the court papers and determined that it was a 50-50 jump ball whether we could have the default judgment vacated in court.  We used potential litigation as leverage to convince the creditor to settle the now $3,000.00 judgment for only $500.00.  In the end we saved our client nearly $2,250.00 not to mention the legal fees she saved by not having to challenge the judgment in court.
If you need help settling or defending a debt collection law suit, stopping harassing debt collectors or suing a debt collector, contact us today to see what we can do for you.
The Law Offices of Robert J. Nahoum, P.C
(845) 232-0202
www.nahoumlaw.com
[email protected]