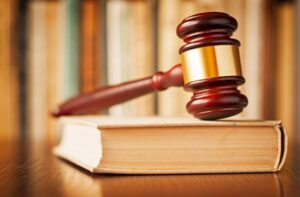 By: Robert J. Nahoum
Judgment Liens Were Getting in the Way of Selling Real Estate
At The Law Offices of Robert J. Nahoum, we regularly receive phone calls from consumers who are about to buy or sell a real estate but have an old judgment lien holding up the transaction.  Realtors and mortgage brokers often tell the consumer that to free up the closing, they will need to pay off the judgment.  While this is often the case, it is not always true and when it is true, how much does the consumer need to pay? Asked another way, can the consumer settle the judgment and pay less ?
We Settled Quicky Settled the Judgments and Cleared The Way for Closing
This is what happened to a consumer who recently contacted our office after discovering that four judgment liens were holding up a sale of his home.  Closing was scheduled and so we needed to act quickly. We first reviewed all the court papers, as we do in every debt collection defense case, to analyze whether there was any basis for vacating the judgments.  After determining that that service of process was proper in each case, we began negotiating with the judgment creditors including Bank of America, Capital One and Discovery Bank.  We were able to quickly reach settlements with each creditor before closing, clearing the way for our client to sell his home while saving many thousands of dollars.
We Can Help You With Your Debt Collection Defense Needs
If you need help settling or defending a debt collection lawsuit, stopping harassing debt collectors or suing a debt collector, contact us today to see what we can do for you.
The Law Offices of Robert J. Nahoum, P.C
(845) 232-0202
www.nahoumlaw.com
[email protected]