Credit Corp Solutions, Inc. Not Entitled to Judgment as a Matter of Law, Failed to Prove Standing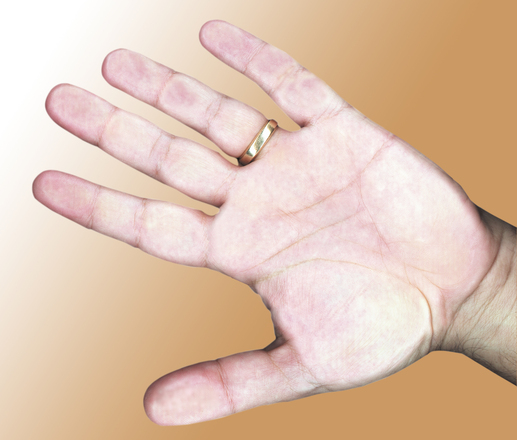 By: Robert J. Nahoum
In a debt collection lawsuit, the Plaintiff (the party bringing the lawsuit) always has the burden to prove that the Defendant (the party being sued) is responsible for the debt. To meet this burden, a junk debt buyer like Credit Corp Solutions, Inc. must prove that (1) it has the right to sue; (2) the debt is attributable to the defendant; and (3) that the amount sued for is correct. It is never the burden of the Defendant to prove that he or she does not owe the debt.
To prove that a debt buyer owns the debt (called "standing"), it must show how it came to acquire ownership of the debt. The sale of a debt from a creditor to a debt buyer or from one debt buyer to another is memorialized through an "assignment" in which the original creditor "assigns" ownership (and the right to collect the debt) to a new creditor (called an "assignee").
Often, debts are sold and resold over and over again to a number of subsequent debt buyers. When this happens, the debt buyer must prove each and every assignment by showing a "chain of title" reaching all the way back in history to the original creditor.
A recent debt collection lawsuit brought by the junk debt buyer Credit Corp Solutions, Inc. Brooklyn consumer was dismissed because Credit Corp Solutions, Inc. failed to prove its standing.
Credit Corp Solutions, Inc. argued to the court on its motion for summary judgment that it was entitled to judgment against the consumer as a matter of law without the need for a trial. The court disagreed and held that
Where movant for summary judgment is a third-party debt buyer assignee (hereinafter, Assignee) as plaintiff in a consumer credit suit, it must establish standing to pursue a claim in admissible form (see Palisades Collection, LLC v Kedik, 67 AD3d 1329 [4th Dept 2009]; see also Cach, LLC v Sliss, 28 Misc 3d 1230[A], 958 NYS2d 59, 2010 NY Slip Op 51557[U] [Auburn City Ct 2010]). To viably establish standing Assignee must provide in proper evidentiary form, specific, exacting, itemized, enumerated, precise complete chain of title of each assignment beginning with original creditor and continuing to the current Assignee plaintiff (CACH LLC v George, 56 Misc 3d 591, 52 NYS 3d 214, 2017 NY Misc LEXIS 1732, 2017 NY Slip Op 27155 [Nassau Dist Ct 2017]). Assignee must also establish in admissible form: that defendant's specific account was included in the assignment (see Citibank [S.D.], N.A. v Martin, 11 Misc 3d 219, 807 NYS 2d 284 [Civ Ct, NY County 2005]); that defendant was given notice of the assignment to plaintiff Assignee (Tri City Roofers v Northeastern Indus. Park, 61 NY2d 779, 780 [1984] [actual notice of assignment is necessary to charge defendant with duty to pay debt to plaintiff Assignee]; see also CACH LLC v Fatima, 32 Misc 3d 1231[A], 936 NYS 2d 58, 2011 NY Slip Op 51510[U] [Nassau Dist Ct 2011]). To prevail on a breach of contract cause of action to recover amounts overdue and owing, plaintiff-creditor must provide sufficient evidence to prove an agreement which debtor accepted by her use of a credit card issued by plaintiff; that defendant made payments on same credit card, and defendant breached her agreement with plaintiff when she failed to make the required payments as they became due as per the accepted agreement, to wit, credit card agreement (Citibank (S. Dakota), N.A. v Keskin, 121 AD3d 635, 636 [2d Dept 2014]; Citibank (S. Dakota), N.A. v Brown-Serulovic, 97 AD3d 522, 524 [2d Dept 2012]; Citibank (S. Dakota) N.A. v Sablic, 55 AD3d 651, 652 [2d Dept 2008]). Unlike an original creditor, sufficiency of evidence is often problematic for Assignees as plaintiffs. Assignees are often less likely to have satisfactory proof in admissible form to establish standing to pursue a breach of contract claim, often lacking the original initiating documents to [*5]establish the contractual agreement with defendant. Consequently, this lack of documentation relegates Assignees to rely more heavily on the second cause of action upon which to support judgment for collection of defaulted debt, account stated.
In the instant matter, plaintiff fails to provide admissible evidentiary proof that the defendants' debt was validly assigned from Synchrony to plaintiff. Therefore, failing to establish standing to sue defendants. Plaintiff fails to provide affiants with personal knowledge. Rather, plaintiff as assignee provides conclusory affidavit from its own "Legal Administrative Officer" as a custodian of records; "Bill of Sale" from Synchrony which fails to itemize, specify or reference the defendants' relevant credit card account subject of this suit; "Affidavit of Sale" by Synchrony's "Affidavit Documentation Specialist"; and monthly credit card statements purportedly mailed to defendants. Collectively, the documents presented fail to provide requisite proof. Both affiants executing the presented affidavits fail to serve as a basis to show that the annexed credit card billing statements, although self-authenticating, are connected or were included in the sale and assignment from Synchrony to plaintiff. The proffered "Bill of Sale" fails to specifically provide chain of title from Synchrony to plaintiff of the defendants' specifically enumerated and itemized credit card account and therefore is insufficient to prove that this defendants' account being sued upon was included in the "Receivables" allegedly purchased and assigned to plaintiff on November 20, 2015. Moreover, fatal to the granting of this motion as a matter of law as against defendants, plaintiff failed to provide any mention in its documentary evidence presented as to whether defendants were ever notified of the assignment of their credit card account from Synchrony to plaintiff. Consequently, plaintiff fails to overcome its burden for a showing of prima facie entitlement to judgment as a matter of a law, thereby, regardless of the defendants' opposition, precluding the granting of the drastic remedy of summary judgment.
For the foregoing reasons, plaintiffs Motion for Summary Judgment is DENIED.
If you need help settling or defending a debt collection law suit, stopping harassing debt collectors or suing a debt collector, contact us today to see what we can do for you. With office located in the Bronx, Brooklyn and Rockland County, the Law Offices of Robert J. Nahoum defends consumers in debt collection cases throughout the Tristate area including New Jersey.
The Law Offices of Robert J. Nahoum, P.C
(845) 232-0202
www.nahoumlaw.com
info@nahoumlaw.com