2nd Cir. Court Of Appeals Allows Fraudulent Default Judgment Class Action to Proceed
February 11, 2015
rnahoum
By: Robert J. Nahoum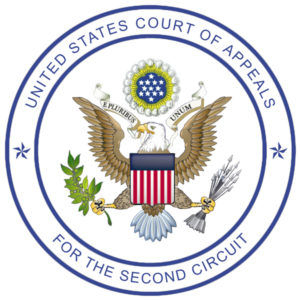 THE PROBLEM:
In the matter Sykes et al v. Mel S. Harris and Associates LLC et al, the U.S. Court of Appeals, 2nd Circuit has ruled that a district court was in its rights to grant class action status to a case in which debt buyer Leucadia National Corp and its lawyers Mel Harris and Associates are accused of fraudulently obtaining tens of thousands of default judgments.
The case alleges that Mel Harris knowingly employed a process server that deliberately failed to properly serve debt collection lawsuits against consumer defendants.  The suit further alleges that the fraudulent service led to wrongfully obtained default judgments, frozen bank accounts and garnisheed wages.
The practice of fraudulently serving court papers and relying of false affidavits is commonly known as "sewer service".  It is alleged that reliance of sewer service violates a number of laws including federal debt collection laws known as the Fair Debt Collection Practices Act (FDCPA) and the Racketeer Influenced and Corrupt Organizations Act (RICO).  The FDCPA is a federal law that regulates the collection of consumer debts. It precludes third party debt collectors from using false, misleading, deceptive and harassing debt collection tactics.
Tuesday's disputed 2-1 decision by the 2nd Circuit came after the Consumer Financial Protection Bureau and Federal Trade Commission cautioned that a contrary ruling could undermine the protections of the FDCPA.
Leucadia was represented in more than 99 percent of its New York debt collection lawsuits by Mel S. Harris, whom the plaintiffs called a "default judgment mill."
Highlighting allegations that one Mel Harris employee purportedly certified the merits of 20 lawsuits per hour, Circuit Judge Rosemary Pooler concluded that it was "undisputed" that he did not review the underlying documents.
In a friend of the court brief supporting the consumer plaintiffs, the Consumer Financial Protection Bureau and FTC said the FDCPA was intended to curb abuses that could cause bankruptcies, marital instability, job losses and privacy invasions and that "the act's purposes would be disserved" by accepting the debt collectors' arguments that the consumers could not recover because any false statements were directed at the civil court, not the debtors themselves.
If you need help settling or defending a debt collection law suit, stopping harassing debt collectors or suing a debt collector, contact us today to see what we can do for you.
The Law Offices of Robert J. Nahoum, P.C
(845) 232-0202
www.nahoumlaw.com
info@nahoumlaw.com