By: Robert J. Nahoum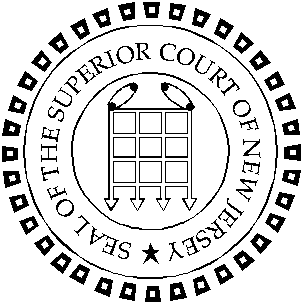 Each county in New Jersey has a Superior Court.  Within that Superior Court there are three different divisions that hear different kinds of cases.  The three divisions are:
(1) The Law Division – Civil Part which has no monetary limit on the value of cases and usually hears cased involving automobile accidents, medical malpractice and commercial cases like breach of contract.
(2) The Chancery Division – which is the general equity part and handles claims for non-monetary relief, such as labor injunctions, foreclosures and dissolution of a corporation or partnership.
(3) The Special Civil Part – which handles small claims up to $3,000, landlord tenant matters, and claims for monetary relief up to $15,000 including debt collection. It is these debt collection cases that occupy a significant part of the Special Civil Part docket.  Debt collection cases in the Special Civil Part are typically tried by a judge without a jury. There are approximately 600,000 cases filed through the state in the Special Civil Part each year.
Cases in the Special Civil Part are commenced by the filings of a summons and complaint.  Unlike most other courts, the summons and complaint in a Special Civil Part case are not personally delivered to your home by a process server.  Instead, they are mail by regular mail and certified mail.
In order to avoid default, defendants in Special Civil Part cases must file a written answer to the debt collectors complaint with the Clerk of the Special Civil Part in the county in which the complaint was filed within the number of days stated in the summons (35 days if you reside or are located in New Jersey; 35 days if you reside or are located out of state). A copy of the answer must also be delivered by hand of or by regular and certified mail to plaintiff's attorney.  There is a $30.00 fee for filing an answer.
If a defendant does not respond to the complaint in writing within the time allotted, a default judgment will be entered. Through a judgment by default, the court decides the amount of money, if any, to be awarded to the plaintiff because you did not answer the complaint in time.
After filing an answer in the Special Civil Part, the court will notify the parties by mail of a trial date.  After an answer has been filed and before the trial date, the parties may exchange information through a process called "discovery".  Questions from the opposing party, called "interrogatories," must be answered within 30 days after receipt. A plaintiff can send any party interrogatories only within 30 days from the date they receive an answer.
If you need help settling or defending a debt collection law suit, stopping harassing debt collectors or suing a debt collector, contact us today to see what we can do for you.  We handle debt defense and debt collector harassment cases throughout the State of new Jersey.
The Law Offices of Robert J. Nahoum, P.C
(845) 232-0202