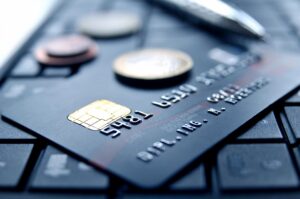 By: Robert J. Nahoum
Client Discovered Judgment
At The Law Offices of Robert J. Nahoum, our clients cover every demographic of society rich, working class, middle class, blue collar and white collar.  It is often assumed that those with debt collection problems are always people struggling with money. However, this is not always the case as we were recently reminded.
Our Client Was A Lawyer
We recently received a call from a prospective client who quickly revealed that he was himself a lawyer.  Soon after he graduated law school, the market for new lawyers was weak and he struggled to find a job.  With student loan payments beginning and rising living expenses, he fell behind on his credit cards, one of which was with Discover Bank.  Discover eventually sued him.  Our client admittedly made a mistake by not answering the lawsuit and a default judgment was entered against him.  A few years later the chickens came home to roost when the client received notice from the New York City Marshal that his wages were going to be garnished.  Our client was understandably anxious for his employer to not find out about the judgment.
We Settled Quicky Settled the Judgments and Avoided the Embarrassment of a Wage Garnishment at Work
We first reviewed all the court papers, as we do in every debt collection defense case, to analyze whether there was any basis for vacating the judgments.  After determining that that service of process was proper, we began negotiating with Discover Bank through their lawyers Forster & Garbus LLP.  We were able to quickly reach a settlement before our client's new employer was notified of the judgment and instructed to garnishee our client's wages.  While avoiding embarrassment at work was our client's highest priority, we also worked hard to make sure we got him the best deal we could.
We Can Help You With Your Debt Collection Defense Needs
If you need help settling or defending a debt collection lawsuit, stopping harassing debt collectors or suing a debt collector, contact us today to see what we can do for you.
The Law Offices of Robert J. Nahoum, P.C
(845) 232-0202
www.nahoumlaw.com
[email protected]