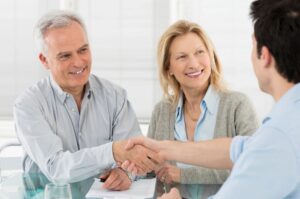 By: Robert J. Nahoum
Old Judgment Weighing Down Our Clients
At The Law Offices of Robert J. Nahoum, many clients come to as part of a wider effort to rebuild their financial security.  For one reason or another, people go through dark financial times and end up with default judgments against them.  All the while accruing interest, these judgments get worse and worse as time goes on.
This is exactly what happened with a recent client.  During the financial crisis of 2008, he lost his job, fell behind on credit cards and ended up being pursued by multiple creditors one of whom, Capital One Bank, was awarded default a judgment.  Almost 15 years later, that judgment had ballooned with the accrual of interest.
We Settled the Judgments
We first reviewed all the court papers, as we do in every debt collection defense case, to analyze whether there was any basis for vacating the judgments.  After determining that that service of process was proper, we began negotiating with Capital One Bank through their lawyers Selip & Stylianou.  We were able to quickly reach a settlement that was fair and reasonable for our client where he would pay an amount each month that fit within his budget until the reduced agreed upon sum was paid.  We then stepped back in to make sure that the judgment was properly satisfied with the court paving the way for an improvement to our client's credit.
We Can Help You With Your Debt Collection Defense Needs
If you need help settling or defending a debt collection lawsuit, stopping harassing debt collectors or suing a debt collector, contact us today to see what we can do for you.
The Law Offices of Robert J. Nahoum, P.C
(845) 232-0202
www.nahoumlaw.com
[email protected]