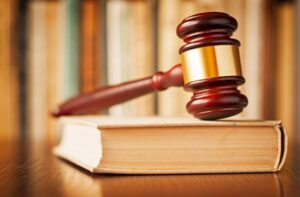 By Robert J. Nahoum
Joint Bank Account Restrained
Introduction
We recently received a call from a panicked prospective client who was notified by her bank that a checking account she held jointly with her daughter had been restrained. She was anxious, embarrassed and confused about what was happening and what if anything she could do about it.
The Client's Story
The client revealed to us that her ex-husband had ran up their joint American Express credit card without her knowledge. She knew American Express had sued her but she ignored the lawsuit in the hopes that it would simply "go away".
Years later, with a default judgment in place, American Express had frozen a checking account she shared with her daughter. The money that account was intended for other purposes and so the client was terribly nervous that she would be bouncing checks and falling behind on other bills.
How We Helped
We first reviewed all the court papers, as we do in every debt collection defense case, to analyze whether there was any basis for vacating the judgments. After determining that that service of process was proper, we began negotiating with American Express' legal department.
In some cases, American Express outsources its debt collection lawsuits to outside counsel and in others it handles them through their in-house legal department. This case was handled in-house. We were able to quickly reach a favorable settlement for our client resolving the judgment and having the frozen bank account released.
How We Can Help You
If you need help settling or defending a debt collection lawsuit, stopping harassing debt collectors or suing a debt collector, contact us today to see what we can do for you.
The Law Offices of Robert J. Nahoum, P.C
(845) 232-0202
www.nahoumlaw.com
[email protected]