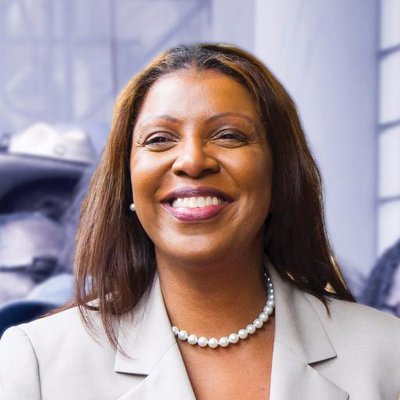 By: Robert J. Nahoum
When the federal government passed the Coronavirus Aid, Relief, and Economic Security ("CARES Act") including stimulus checks of up to $1,200 per adult and $500 per child, it failed to protect that money from the reach of debt collectors. 
Those of us in the consumer protection community immediately recognized the threat to working people and began lobbying our representatives to take action to protect this much needed lifeline.
"Protecting wages and money deposited in a bank account from seizure by creditors is critical during the current coronavirus emergency. Millions have lost their jobs and face significant obstacles to finding new work with stay at home orders in place around the country. Garnishment represents a threat to families' livelihood and public health when funds are needed to pay for rent, food, utilities, medicine, and other basic necessities,"
said the National Consumer Law Center.
Over the weekend, New York Attorney General Letitia James heeded the call and announced guidance to banking institutions, creditors, and debt collectors instructing that the stimulus payments are exempt from garnishment under New York state law.
"As the coronavirus crisis continues to wreak havoc on our society, I will do everything in my power to protect the wallets of every New Yorker," said James in a press release.
"As the coronavirus crisis continues to wreak havoc on our society, I will do everything in my power to protect the wallets of every New Yorker. […] "Today, we are taking concrete action to ensure debt collectors keep their hands off New Yorkers' stimulus payments. This official guidance makes clear that banks and debt collectors cannot freeze or seize stimulus funds that are on their way to New York families, and any institution that violates this guidance will face swift legal action from my office."
The Attorney General's guidance instructs that attempts to garnish stimulus funds from New Yorkers will be treated as violations of state and federal consumer protection laws protecting public benefits like social security, veterans', retirement and public benefits which are all exempt from levy.
Without a federal or state law explicitly exempting coronavirus stimulus money from debt collection levy, it is unclear what legal authority AG James has to enforce the guidance. However, I am hopeful that the guidance should act as a sufficient deterrent for banks to refuse to garnishee stimulus fund and, should push come to shove, give judges enough runway to apply their broad discretion powers to vacate garnishments.
The Law Offices of Robert J. Nahoum, P.C. routinely represents consumers who have learned that a bank account has been frozen. We go to the courthouse and file an "order to show cause" to have restrained bank account released and asserting the consumer's right to the clam of exemption have the judgment vacated.
If you need help settling or defending a debt collection lawsuit, stopping harassing debt collectors or suing a debt collector, contact us today to see what we can do for you.
The Law Offices of Robert J. Nahoum, P.C
(845) 232-0202
[email protected]