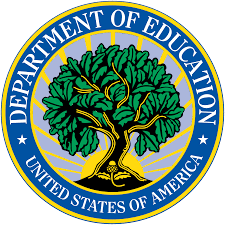 By: Robert J. Nahoum
WHAT IS THE CARES ACT?
On Friday, March 27, 2020 the Coronavirus Aid, Relief, and Economic Security ("CARES") Act became law. The Act is a grab-bag of federal spending aimed at putting money in the pockets of businesses and people to stem the tide of the Corona Economy. Among the beneficiaries of the act are student loan borrowers – at least some of them.
The first thing to understand about how the CARES Act impacts student loan borrowers is that it does not help all student loan borrowers. Firstly, the act does nothing whatsoever for private student loan borrowers. So, if you owe student loans to a bank or a banks servicer – you likely get no relief.
The CARES Act only offers relief for borrower's with federal student loans. However, not all federal student loans are the same. The Act only provides relief to federal student loan borrowers with Direct Loans, Direct Consolidation loans and other federal loans that are owed to the Department of Education. Confusing??? Sure it's confusing; but, you're not alone in your confusion.
WHO IS COVERED?
If the CARES Act only offers relief for borrower's with Direct Loans and Direct Consolidation loans, who is getting left out in the cold?
Anyone with federal student loans taken out before 2010 are not Federal Direct Loans.
Most loans issued before 2010 were either (1) Perkins loans, where the school was the lender and the federal government was the guarantor, or (2) Federal Family Education Loan (FFEL) where a private bank was the lender and the federal government was the guarantor.
Some Perkins loans and some FFEL loans are currently held by the federal government, usually because the borrower defaulted and the federal guarantee kicked in. If this is you – you are covered by the CARES Act.
If you at one time had a Perkins loan or a FFEL but later consolidated under a Direct Consolidation loan – you are covered.
However, for the vast majority of other borrowers, the CARES Act does nothing for you! By most estimates there are nearly 2 million Perkins loans borrowers and over 7 million FFEL borrowers who are now being left out in the cold.
HOW DO YOU KNOW WHAT KIND OF LOAN YOU HAVE?
If you don't already know what kind of loan you have or are uncertain, you can go to studentaid.gov. and find out.
WHAT RELIEF IS AVAILABLE
For those fortunate enough to be covered by the CARES Act – the relief is substantial. Borrowers with federal student loans held by the federal government are entitled to the following relief:
SUSPENSION OF INTEREST Loans in good standing will not accrue interest until September 30, 2020. This benefit is automatic and requires no action by the borrower.
SUSPENSION OF PAYMENTS – The obligation to make payment on loans in good standing is automatically suspended until September 30, 2020. This benefit is automatic and requires no action by the borrower. However, the borrower may continue to make payments should he or she so choose. Borrowers working towards a Public Service Loan Forgiveness will be given credit towards the forgiveness period during the suspension. That's 6 months of payment free time towards loan forgiveness.
DEFAULTED FEDERAL STUDENT LOANS – Borrowers who have defaulted loans will temporarily be suspended from collection calls and letters, wage garnishment, Social Security offsets and tax refund offsets.Defaulted borrowers currently in rehabilitation are excused from making rehab payments but will still get credit for the time towards their rehabilitation period. For this reason, if you are currently in default, this is a great time to get out of default through rehab.
OPTIONS FOR NON-QUALIFY FEDERAL LOANS
If you have a Perkins or FFEL loan, you can request a forbearance from your loan servicer. However, if you want to take advantage of the CARES Act, you can consolidate you're your existing loan into a Direct Consolidation Loan. The Consolidation Loan pays off the existing loan and replaces it with a new one. For this reason – word of caution – if you are on an Income Based Repayment Plan (IBR), consolidating will erase whatever time you put into towards IBR forgiveness.
PRIVATE STUDENT LOANS
As discussed, these measures apply only to certain federal student loans. If you have private student loans, you must communicate directly with your loan servicers to see what if any relief is being offered.
If you need help resolving a student loan issue, contact us today to see what we can do for you.
The Law Offices of Robert J. Nahoum, P.C
(845) 232-0202
www.nahoumlaw.com
www.collegedebtlaw.com