What is the Federal Government Doing for Federal Student Loan Borrowers in Response to the Corona Economy?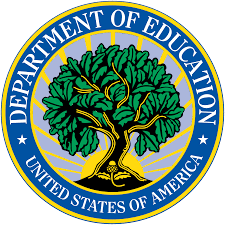 An estimated 92% of all student loans are, in one form or another, owed to the federal government.
As part of its response to the Corona Economy, the federal government has acted to protect, for the time being, student loan borrowers. Here is what the Government is Doing:
SUSPENSION OF INTEREST
Interest has been waived for a 60-day period. The average federal student loan payment is $393.00 per month. The average rate of interest on federal student loans is 5.8% that's a savings of $22.00 per month. You can decide for yourself whether or not you think that savings is helpful or adequate.
SUSPENSION OF PAYMENTS
The department of education is allowing borrowers to stop paying federal student loans for 60-days. through an "administrative forbearance" which allows borrowers to temporarily stop making monthly loan payments.
To apply for the administrative forbearance, borrowers must contact their loan servicers.
DEFAULTED FEDERAL STUDENT LOANS
Relief has also been made available for some of the 9 million student loan borrows currently in default. Borrowers who have defaulted under "Direct Loans" will temporarily be suspended from
Student Loan borrowers who have federal student loans other than "Direct Loans", may be able to consolidate those loans into a Direct Consolidated Loan to be eligible for the Corona relief being offered.
PRIVATE STUDENT LOANS
These measures apply only to Federal Student Loans. If you have private student loans, you must communicate directly with your loan servicers to see what if any relief is being offered.
MORE TO COME
There is more relief in sight for Federal Student Loan Borrowers. On March 25, 2020, the US Senate passed a $2 Trillion spending bill which includes a grab-bag of provisions related to student loans. As of this writing, the House must still pass the Senate Bill and the President must sign it. I will update this blog accordingly.
If you need help resolving a student loan issue, contact us today to see what we can do for you.
The Law Offices of Robert J. Nahoum, P.C
(845) 232-0202
www.nahoumlaw.com
www.FDCPAAttorney.net



---
[1] To stop the wage garnishment, you must notify your EMPLOYER and instruct it to cease the garnishment.
[2] If your refund was issued after March 13, 2020 and has already been intercepted, the intercept should be reversed, and you should get your refund. If you have not yet filed your 2019 tax returns out of fear of a tax intercept, now is a great time to file.