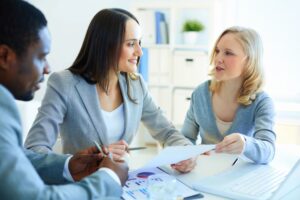 By: Robert Nahoum
Debt relief companies promise to help you get out of debt, but they can also be a scam. Here are some of the reasons why debt relief companies are often a scam:
They make false promises. Debt relief companies often promise that they can get you out of debt quickly and easily, but there is no guarantee that they will be able to negotiate a settlement with your creditors.
They charge high fees. Debt relief companies typically charge a monthly fee to enroll in their program, and they may also charge additional fees for things like credit monitoring or legal services.
They damage your credit. When you enroll in a debt relief program, you will typically stop making payments to your creditors. This can damage your credit score, and it may make it more difficult to get a loan or credit card in the future.
They are not sufficiently regulated. Debt relief companies are subject to insufficient regulations, so there is no guarantee that they will be honest or ethical.
How to Avoid Debt Relief Scams
If you are considering using a debt relief company, it is important to do your research and be aware of the risks involved. Here are some tips for avoiding debt relief scams:
Do your research. Before you sign up with any debt relief company, be sure to research them thoroughly. Check their website, read reviews, and talk to other consumers who have used their services.
Beware of guarantees. No debt relief company can guarantee that they will be able to get you out of debt. If a company makes promises that sound too good to be true, they probably are.
Ask about fees. Find out exactly what fees the debt relief company will charge you, and make sure you understand what those fees cover.
Get everything in writing. Before you sign up with any debt relief company, be sure to get everything in writing. This includes the terms of the program, the fees involved, and the company's refund policy.
Other Options for Debt Relief
If you are struggling with debt, there are other options available to you besides debt relief companies. You may be able to negotiate with your creditors on your own, or by hiring an experienced and qualified consumer attorney. It is important to talk to a professional to get their help in finding the best solution for your situation.
If you need help settling or defending a debt, stopping harassing debt collectors or suing a debt collector, contact us today to see what we can do for you.
The Law Offices of Robert J. Nahoum, P.C
(845) 232-0202
www.nahoumlaw.com