By: Robert J. Nahoum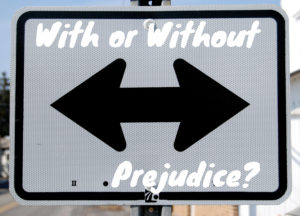 "Stipulations" are written agreements between parties to a lawsuit. You can stipulate to almost anything.  The most common types of stipulations are stipulations of adjournment (postponing a court date or deadline), stipulations of settlement (a settlement agreement resolving the case) and stipulations of discontinuance.
When the stipulation is being used to dismiss the case as with a stipulation of discontinuance, and stipulations of settlement, one of the crucial terms to be negotiated is whether the case is being dismissed "with prejudice" or "without prejudice".   What is the difference?  Without prejudice simply means that the Plaintiff can choose at some later date to re-file the lawsuit (assuming it is within the statute of limitations).  If the stipulation is with prejudice, the claims can never be brought again.
If a case is being dismissed because the consumer settled and paid the claim or because the debt collector made some crucial mistake, it is the better practice to dismiss with prejudice and avoid the threat that the claim may rear its ugly head some other day.
If you need help settling or defending a debt collection lawsuit, stopping harassing debt collectors or suing a debt collector, contact us today to see what we can do for you.
The Law Offices of Robert J. Nahoum, P.C
(845) 232-0202
www.nahoumlaw.com