By: Robert J. Nahoum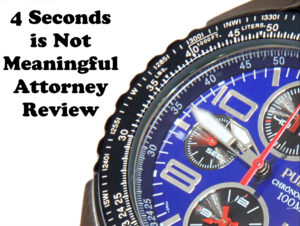 Federal debt collection laws known as the Fair Debt Collection Practices Act (FDCPA for short) protects consumers from unscrupulous debt collectors.  The FDCPA establishes a general prohibition against the use of "false, deceptive, or misleading representation or means in connection with the collection of any debt."  The various subsections of the FDCPA, sixteen in total, provide a non- exhaustive list of practices that fall within this ban.
Included in the prohibited debt collection conduct under the FDCPA is the false representation that a communication is from a debt collector.
In a recent FDCPA case filed in the U.S. District for New Jersey, Kevin McNulty ruled that the infamous debt collection law firm Pressler & Pressler violated the FDCPA by not conducting a "meaningful review" of a collection lawsuit filed against a consumer on behalf of Pressler and Pressler client Midland Funding.
Judge McNulty said that the facts surrounding "Pressler's preparation of Midland's complaint against Bock are critical, but virtually undisputed."  Most of the work done on Pressler debt collection cases filed by Pressler is performed by non-attorneys.  However, attorneys reviewing cases before being filed with a court spent only four seconds reviewing the file.
In making is decision, Judge McNulty wrote, "The process by which Pressler prepares complaints almost entirely involves automation and non-attorney personnel. There is nothing wrong with that; the FDCPA does not mandate drudgery or enshrine outmoded business methods. The state court complaint filed in the state action here, however, was reviewed by an attorney for approximately four seconds. The case law is sparse, and it is possible for reasonable people to disagree as to what constitutes reasonable attorney review. But whatever reasonable attorney review may be, a four-second scan is not it."
Relying on the prior Third Circuit Court case Lesher v. The Law Offices Of Mitchell N. Kay, Judge McNulty reasoned that "it is false and misleading, within the meaning of FDCPA, for an attorney to send a debt collection letter without having meaningfully reviewed the case."
If you need help settling or defending a debt collection law suit, stopping harassing debt collectors or suing a debt collector, contact us today to see what we can do for you.
The Law Offices of Robert J. Nahoum, P.C
(845) 232-0202
www.nahoumlaw.com
[email protected]