By: Robert J. Nahoum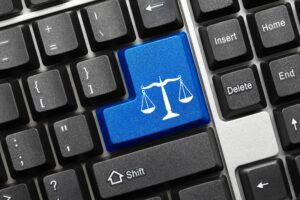 New York has been experiencing an uptick in debt collection lawsuits in recent years. According to data from the New York State Unified Court System, there were approximately 83,000 debt collection cases filed in 2019, up from about 78,000 in 2018. This trend is expected to continue, especially given the economic impact of the COVID-19 pandemic and the continuing rise in inflation.
The rise in debt collection lawsuits is driven by several factors. One is the growing number of individuals and businesses who are struggling with debt. High levels of consumer debt, coupled with stagnant wages and rising costs of living, have made it difficult for many people to keep up with their financial obligations.
Another factor is the aggressive tactics used by some debt collectors. Some collectors use harassment and intimidation to pressure individuals into paying their debts. This can include repeated phone calls, threats of legal action, and even false claims about the consequences of not paying.
The increase in debt collection lawsuits has also led to concerns about the fairness of the legal process. Many individuals who are sued for debts do not have legal representation, and some are not even aware of their legal rights. This can make it difficult for them to mount a defense or negotiate a settlement with the creditor.
To address these issues, New York State has enacted several laws to protect consumers from abusive debt collection practices. These laws include restrictions on the number and timing of debt collection calls, requirements for debt collectors to provide written notice of debts, and prohibitions on certain types of debt collection activities.
In addition, the New York State Office of the Attorney General has been active in pursuing enforcement actions against debt collectors who violate these laws. The office has also provided resources and information to help consumers understand their rights and respond to debt collection lawsuits.
The uptick in debt collection lawsuits in New York is a growing concern for many individuals and businesses. It is important to understand your legal rights and seek legal advice if you are facing a debt collection lawsuit.
If you need help settling or defending a debt collection lawsuit, stopping harassing debt collectors or suing a debt collector, contact us today to see what we can do for you.
The Law Offices of Robert J. Nahoum, P.C
(845) 232-0202
www.nahoumlaw.com
[email protected]