By: Robert J. Nahoum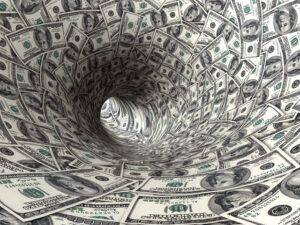 Equifax, one of the nation's top credit reporting agencies, recently reported that the private data of roughly 143 million Americans had been compromised due a security hack.  It was also revealed that Equifax did not make the hack publicly known until a month and half after Equifax became aware and after Equifax management sold millions of dollars of company stock.
The security breach has made nearly half of all Americans extremely vulnerable to fraud, identity theft and other crimes in perpetuity.  The exposed data includes credit card numbers, addresses, birthdays and Social Security numbers.
In response to the data breach, Equifax cynically offered affected consumers a year-long credit protection service.  However, this service came with a cost – a waiver of the consumer's right to sue Equifax in court.  Instead, aggrieved consumers would be forced to resolve their disputes outside of court in binding, private arbitration.
Class action lawsuits against Equifax due to the hack are coming fast and furious throughout the country.  These cases will surely be consolidated into a single, multi-jurisdictional litigation in the Northern District of Georgia where Equifax is located.
As these cases play out, a number of questions must be answered:
Who is affected?
What data was exposed?
Why did the breach happen?
Has the hacked information already been used?
How will victims be protected now and in the future?
Undoubtedly, Washington will get involved and perhaps force credit reporting agencies like Equifax to tighten up their cyber security protocols:
For now, consumers should be vigilant about checking their credit report for signs of identity theft.  Under federal law, consumers are entitled to get a free copy of each of three credit reports once very year from AnnualCreditReport.com.
Consumers should review their credit reports carefully to ensure it is complete, accurate and up to date. If you find inaccurate information, you should contact a consumer attorney to discuss your options
Federal law called the Fair Credit Reporting Act (FCRA) governs how the credit reporting agencies handle consumer credit information.  The FCRA is intended to protect the accuracy and privacy of consumer credit information.  The FCRA mandates that credit reporting agencies and the entities that report credit information to them (called "furnishers") to ensure that credit information is fair, accurate and kept private. The FCRA provides consumers with the right to access and correct any inaccuracies.
If a credit reporting agency, a furnisher or a user of a credit report violates the FCRA, the consumer can sue for damages and reasonable attorneys' fees.  Like many other consumer protection laws, the FCRA is what is called "fee shifting" – meaning that the obligation to pay the consumers attorneys' fees shifts to the debt collector.
If you're rights under the FCRA have been violated, contact us today to see what we can do for you.
The Law Offices of Robert J. Nahoum, P.C
(845) 232-0202
www.nahoumlaw.com
[email protected]